League of legends ignore list matchmaking
It's just easy kills for the higher's and discouraging for the lowers. That's straight up abuse of the system you're proposing; not the best way to promote your suggestion. I'd like to point out that most of the posters itt have arguments against they way a blacklist would be implemented if they had to do it, which is a pretty dumb way to go about it. The concept that excluding playing with ppl below your skill level is abusable is absurd. Heck, the definition you gave of "dota community" is the same. The non-ranked matchmaking should never queue you with someone you block IMO. Being able to instead just block yourself from playing with these players simply makes it easier.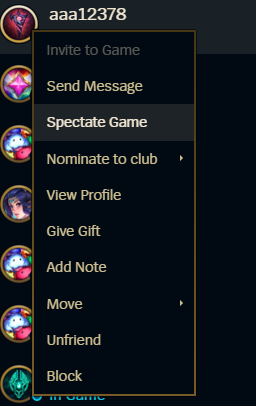 Would be great if you could block people and never have them on your team again, but then everyone will have a list with s of names and it will take forever to find games which won't have a hope in hell of being balanced because you blacklisted everyone with the same mmr as you.
Please turn JavaScript on and reload the page.
That way they'd never have to queue at the same time and could thus get easier matches. I've been thinking about this recently, and I'm not sure it's actually true. I'd love to just ban people like that and never have to play with them again. Is it possible to be matched up with a member of your ignore list? Maybe then they'd behave so they don't keep getting blocked by everyone.